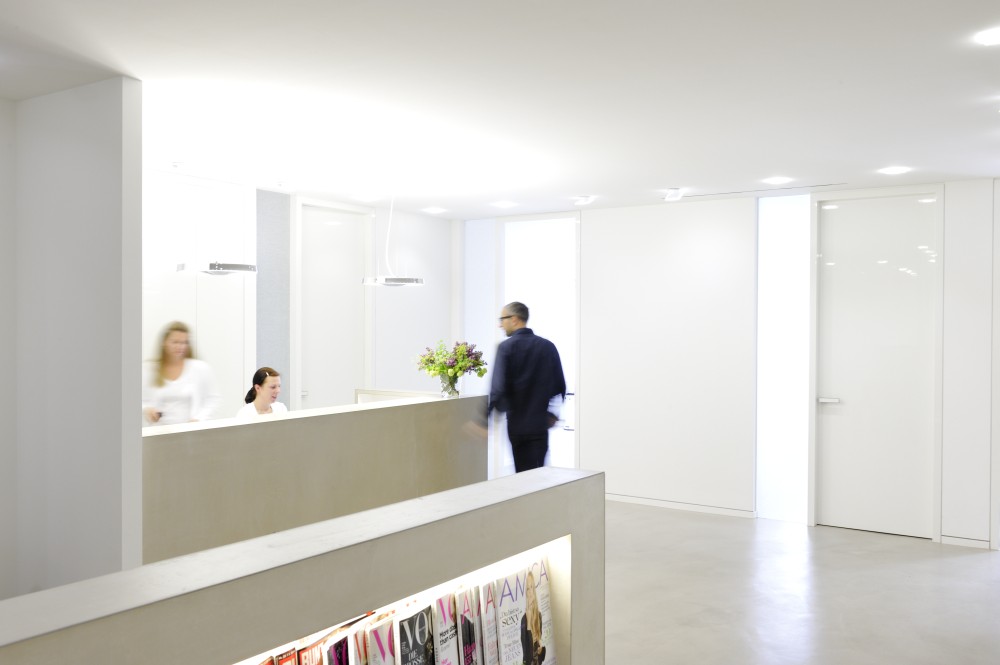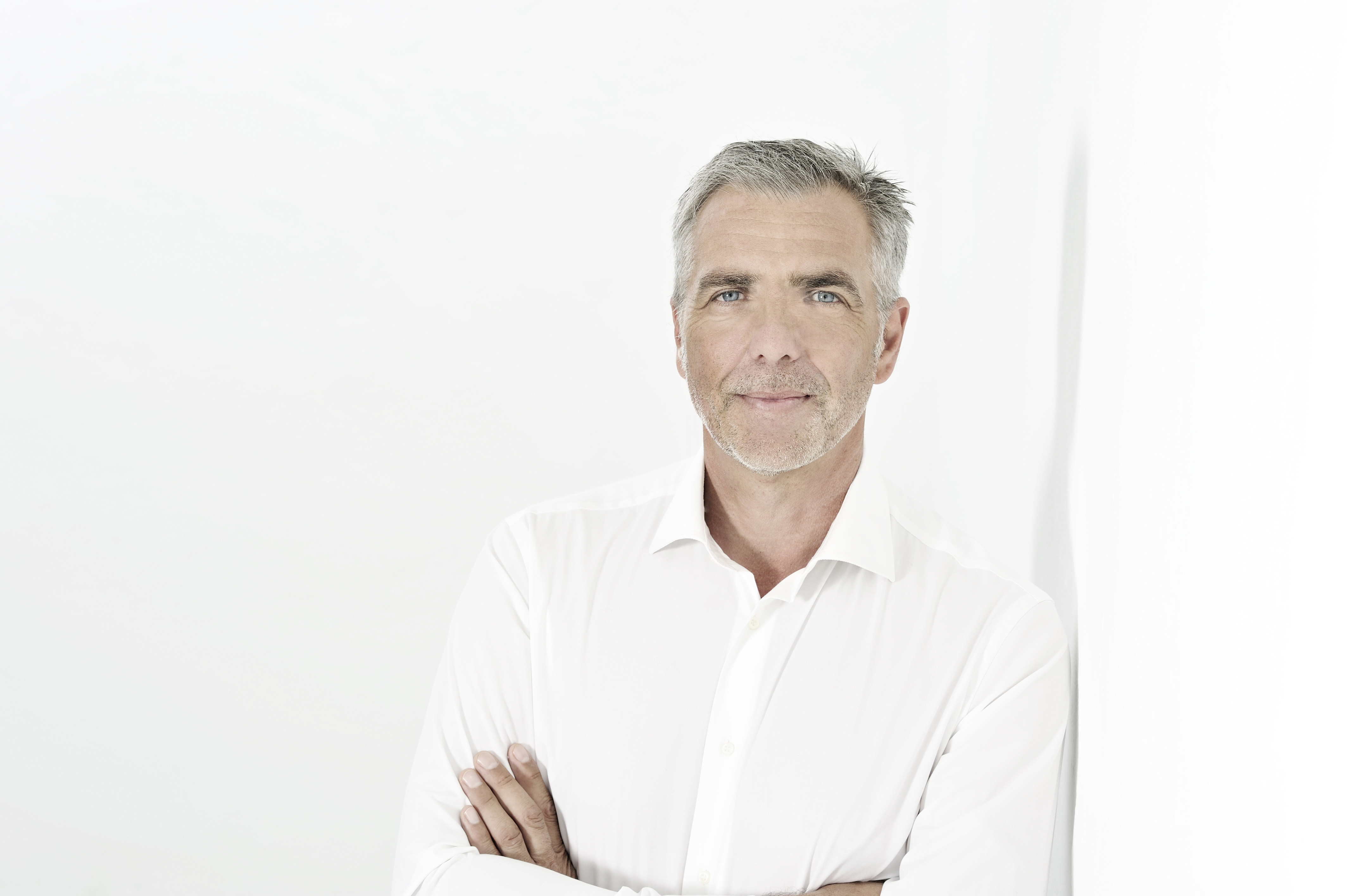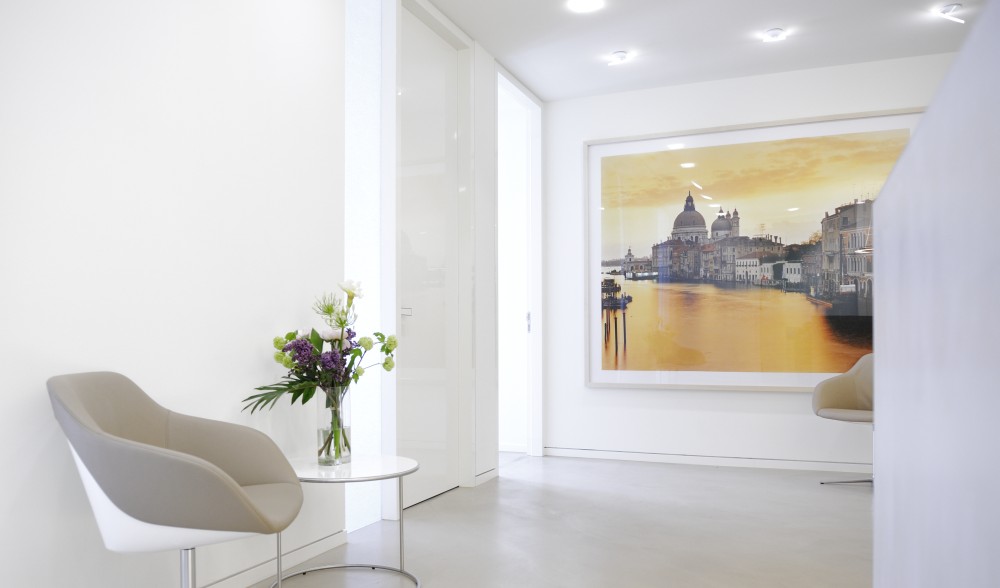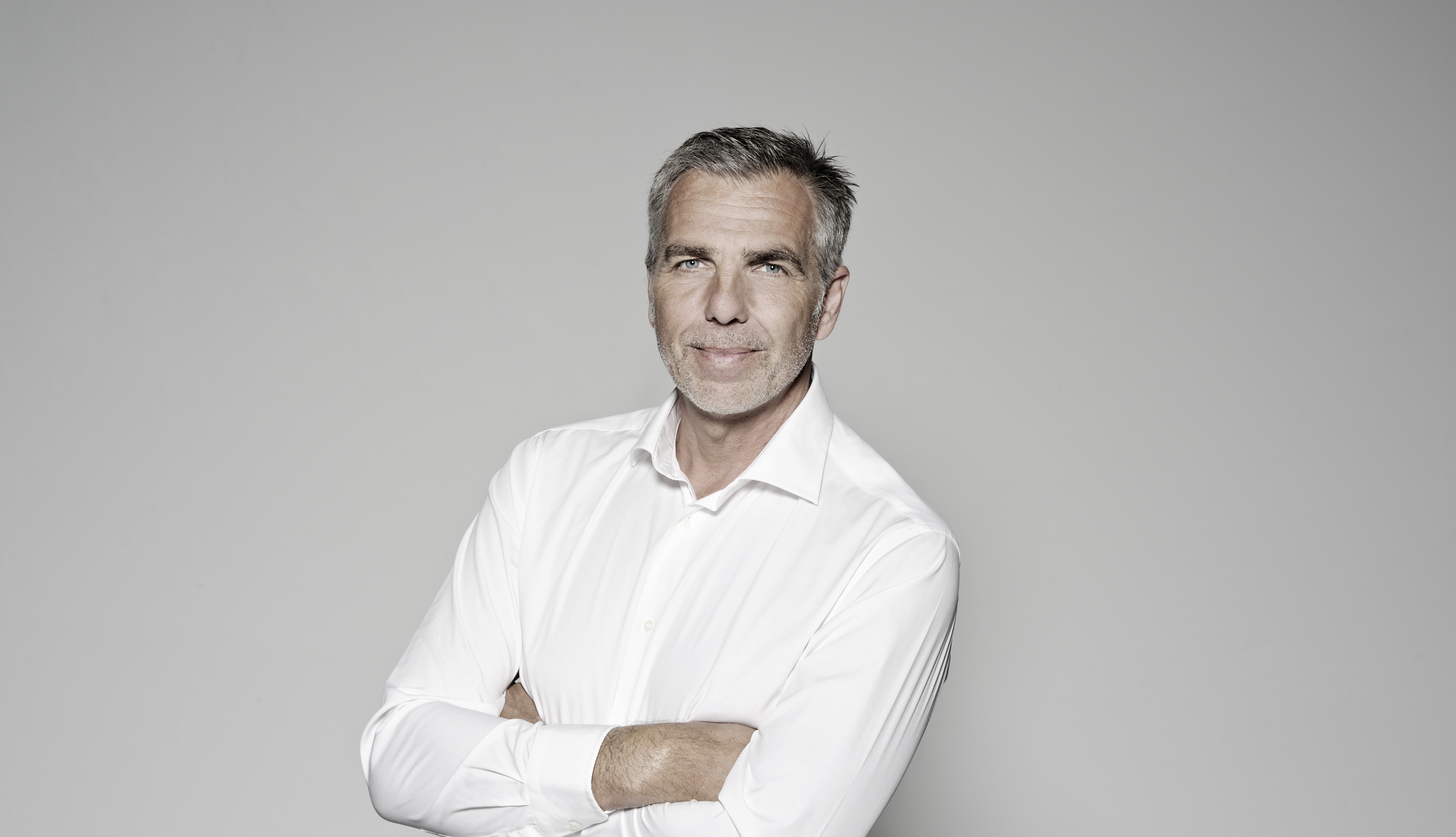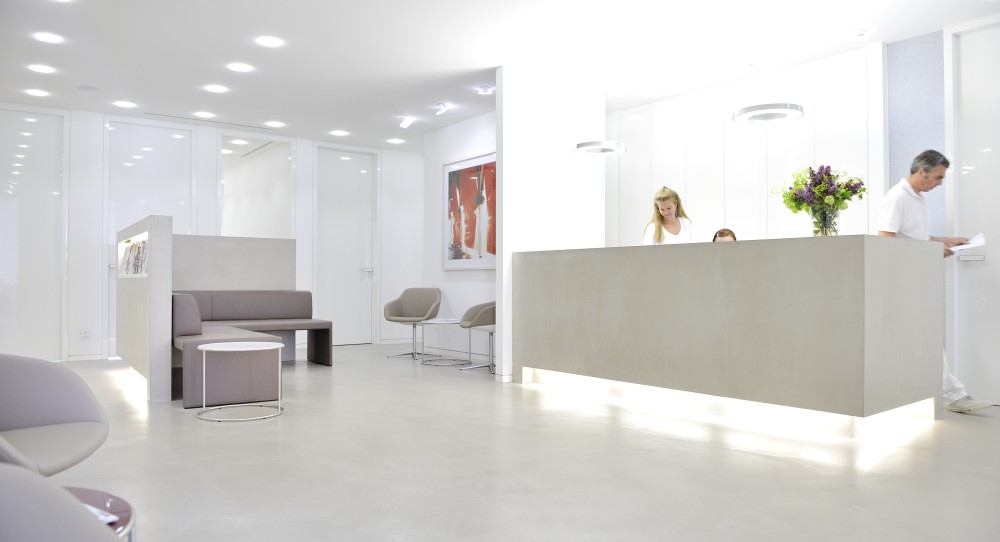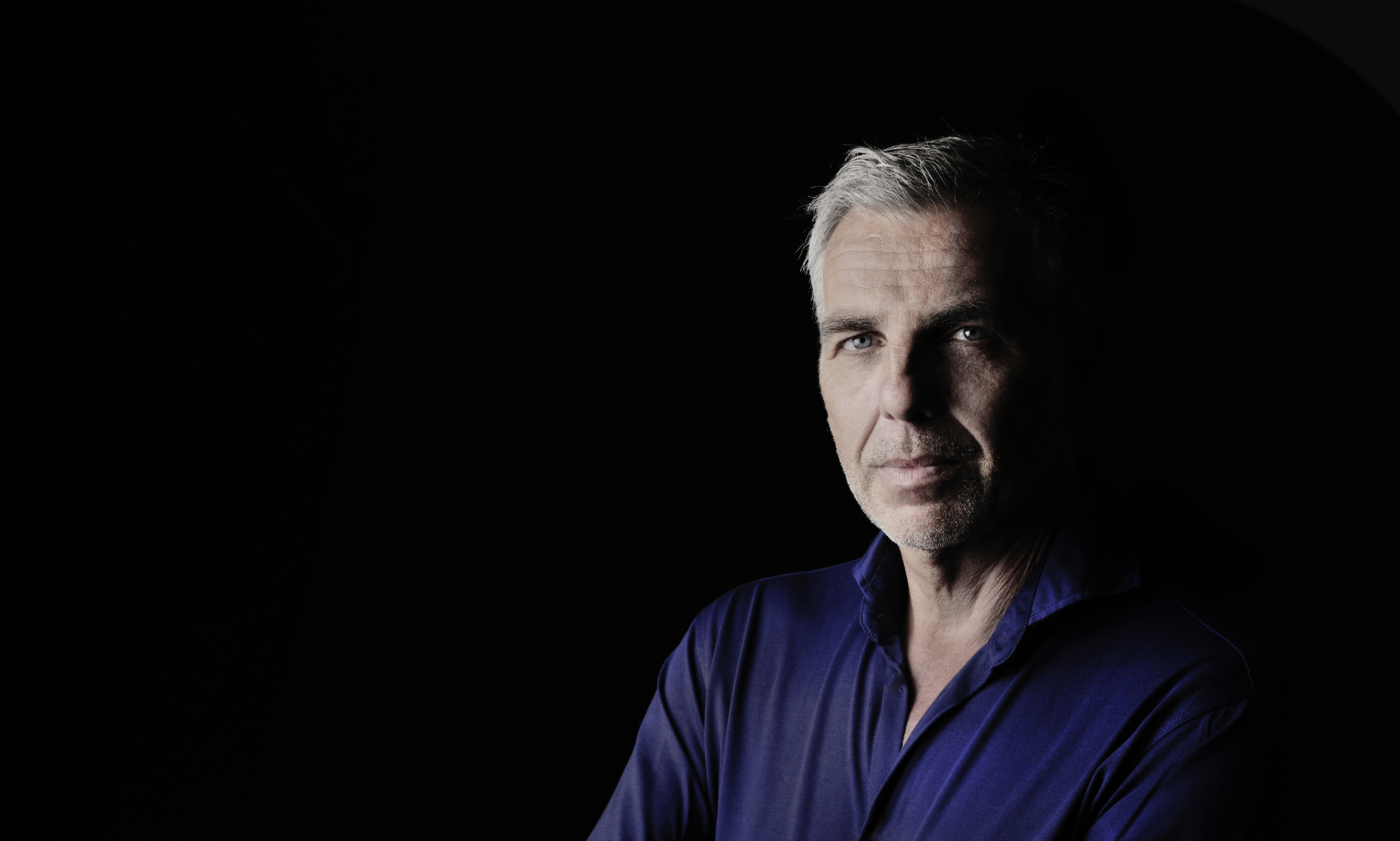 Your ENT practice in the heart of Munich
In his private practice for Otorhinolaryngology in Munich Dr. med. Bernd Schuster and his experienced team in an elegant ambience an extensive range of treatments for acute and chronic diseases of the head and neck area.
As a private practice in the center of Munich, we attach particular importance to a practice concept, which allows us to give you the time and care you need at the time that suits you best!
Quick recovery – with our innovative treatment concepts
Whether cold, flu, tonsillitis or sudden hearing loss – fast action also leads to quick results. With our customized concepts.
Operations on the neck, nose, ears: class instead of mass
In the operative area our focus is on innovative minimally invasive ENT surgery and plastic-aesthetic and reconstructive facial surgery. Thanks to the strategic decision "class instead of mass", we have been able to focus on the introduction of state-of-the-art techniques in recent years, which have become a special feature of our practice in the meantime.
Of course, we also carry out the classical ENT surgery in our practice. Examples are the middle ear surgery (tympanoplasty), polyp removal, tympanic tube insertion and salivary gland surgery as well as skin tumor removal in the facial area with plastic reconstruction.
To find the best possible treatment for your condition, we use state-of-the-art diagnostic procedures in the field of hearing diagnostics (such as hearing loss or tinnitus), functional testing of balance, middle ear, nose and sinuses, pharynx and larynx.
Endoscopy, ultrasound and duplex sonography are just some of the methods that Dr. Schuster has successfully carried out his practice for years.
Since 2012, we have digital volume tomography (DVT), which allows us to take 3D diagnostic images of the head and jaw. Here, the radiation exposure is reduced by up to 90% compared to a conventional computed tomogram (CT) with optimized resolution (www.dvt-muenchen.org). For you, that does not mean you have to go to the radiologist for more information – more comfort and more safety!
Diese Technik wird unter anderem gerne von den uns zuweisenden Zahnärzten genutzt!
Niemand kann alles alleine machen! Für die Behandlung von Tinnitus, Hörsturz und Hörstörungen sind wir Teil der Arbeitsgemeinschaft Hörstörungen, die in interdisziplinärer Zusammenarbeit diese komplexen Beschwerdebilder behandeln (www.tinnitus-münchen.de).
Ein besonderer Schwerpunkt der Praxis liegt in der HNO-Behandlung bei Kindern. Selbst Vater, ist es Dr. Schuster wichtig, besonders die "kleinen Patienten" in einer vertrauensvollen und kindgerechten Umgebung erfolgreich zu behandeln und damit den Grundstein für eine angstfreie Zukunft bei folgenden Arztbesuchen zu legen.
Die Kombination aus Erfahrung, Präzision, ständige Fortbildung und modernster, innovativer Technik gestatten es, eine exakte Diagnose zu stellen und die jeweilige Behandlung individuell auf und mit dem Patienten abzustimmen.
Hier erfahren Sie mehr über die HNO-Diagnostik und -Therapie in unserer Praxis.
As a partner of the European Center of Competence Eurosleep for sleep disorders and snoring operations, Dr. med. Schuster in modern equipped practice rooms an optimal environment for a diagnosis and the subsequent treatment. Only by the exact localization of the problem area, the appropriate therapy form can be worked out – for this purpose, besides the usual diagnostic procedures of polygraphy, we also apply angiography, which allows to determine the topography of respiratory failure and snoring.
We are one of the few ENT practices in Munich to offer the US-born Pillar procedure for snoring and the tongue-tightening system. The soft palate is artificially stiffened by implants and the vibrations that cause the snoring, thereby lower. The tightening of the tongue base prevents occlusion of the respiratory tract.
With special gratitude, the technique of tamponade-free nasal and paranasal sinus surgery, which we introduced, is especially accepted. The dreaded stuffing of the nose and the associated pulling of the tamponades is eliminated thanks to a technology that has been steadily developed and proven for 15 years, which is based inter alia on radio frequency technology.
Find out more about minimally invasive ENT surgery in our practice.
With plastic and reconstructive facial surgery, minor or major changes in the face and neck area are possible. Dr. Schuster performs surgeries on the face and neck, nose, eyelids, forehead, ears and ears. Whether you want to perform surgery without an intervention in the facial area or for cosmetic reasons a pinna plastic, an eyelid surgery, a facelift or a nose job for medical reasons – we offer a wide range of plastic surgery in our practice on.
Another focus of plastic surgery is reconstructive surgery after injuries, tumors, war consequences or the like. Here lies Dr. Schuster attaches particular importance to a sensitive and individual approach to the patient and the respective situation.
In his private practice in the center of Munich, he offers state-of-the-art surgical procedures and performs them with many years of experience and at the highest level.
Learn more about the plastic surgery in our practice