Eyelid Surgery Munich / Blepharoplasty / Periorbital Rejuvenation
Eyelid surgery is one of the most elegant and rewarding aesthetic procedures in plastic facial – neck surgeries. The ratio of effort to the visible and yet unobtrusive result is striking.
Blepharoplasty is an outpatient procedure, generally in sedation. When performing combined procedures, we may occasionally advise general anesthesia to our patient. Social interaction can be resumed after one week.
In addition to the advantageously short pulse, the scanner can also deliver 600 treatment points per second and treat a 10 mm x 10 mm area.
The eyelid surgery is performed on an outpatient basis in analgosedation or general anesthesia.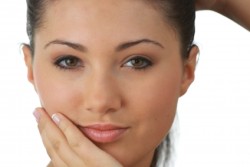 Schöne, jugendliche Augen sind der Blickfang eines jeden Gesichtes.